With record heat in the forecast, we are posting information this week to help you understand the risks and the potential for serious injury, even death caused by these high temperatures.
TODAY'S HEAT MESSAGE - PETS 
People love their pets, as much as children but some will not hesitate to leave their pet in the car while they shop or in the back of a pickup truck. Both of these are dangerous and mots of the time fatal when the temps get above 95 degrees. If you are wearing lighter clothes because it is hot, think about your pet, it cannot shed it's coat, or get water anytime it wants like you can, so consider leaving your pet at home for the routine trip to the store. It may save you a visit to the Vet! The link below, cool your dog has great information to keep your pets safe during this hot and dry weather.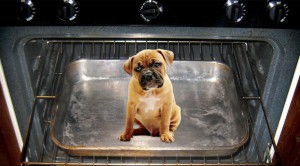 LEAVING YOUR PET IN THE CAR IS LIKE COOKING THEM IN AN OVEN
Read more