Yakima Fire Department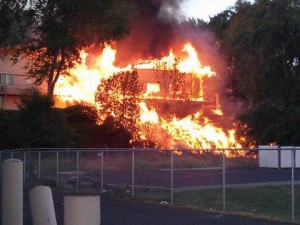 Monroe Avenue Fire – July 27, 2013
Message from the Chief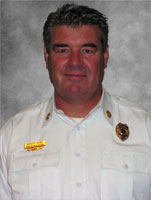 We appreciate your visit to the City of Yakima Fire Department's website and encourage you to do so frequently to see what's new at YFD.
Here at YFD, our most valuable asset is our membership – the men and women responders and support personnel who serve this community. Through their continual preparedness training, they have achieved a level of readiness to meet the diverse challenges presented by emergency incidents as well as those services that don't require all of the fanfare of a lights and sirens response.  We consider it an honor and a privilege to serve as your emergency responders and strive to provide a level of customer service that ranks second to none.
As your Fire Chief, I want you to know that we are continuously searching for ways to become more efficient and budget conscious.  Our mission is to be the best stewards of your tax dollars – and your trust.
Please consider using the contact information on this website if you have questions, comments, or would simply like to share your YFD customer service experience with us.
If you need more information than you can find on this site, please call 509.575.6060 to talk to a person (not a phone tree) during business hours.
Customer Service Survey
If you've ever had cause to use the Yakima Fire Department's services - whether in an emergency or under non-emergency circumstances, we'd like to hear from you.  Please click on the blue survey link below and tell us about your customer service experience. Information collected remains confidential and will be used only as a means to ensure the needs of our customers are being met.
This survey is intended for people living within the city limits of Yakima.
2013 Responses
Structure Fires: 74
EMS: 4,492 
Vehicle Fires: 42
Tech Rescue: 14
Other Fires: 212
HazMat: 40
Motor Vehicle Accidents: 398 
All Other Calls: 2,097
Total Responses as of August 2, 2013: 6,971