Yakima Fire Department

 Children at St. Paul Catherdral School view the new ladder truck
Message from the Chief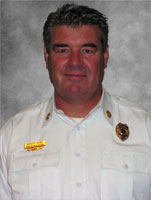 Welcome to the Yakima Fire Department, this is a small window into the life of our department and the services that we offer. I am very proud of every member of this department and their attitude toward the citizens they serve. The 78 uniformed responders answered over 10,000 calls of emergency last year to 91,000 citizens. Our dedicated staff of volunteer reserves give selflessly to their community in many ways. Our entire staff of 85 knows who pays their mortgages, and feeds their families. We are truly blessed to serve our citizens in the capacity that we serve. If you need more information than you can find on this site, please call 509.575.6060 to talk to a person (not a phone tree) during business hours.
Customer Service Survey
If you've ever had cause to use the Yakima Fire Department's services - whether in an emergency or under non-emergency circumstances, we'd like to hear from you.  Please click on the blue survey link below and tell us about your customer service experience. Information collected remains confidential and will be used only as a means to ensure our customers' needs are being met.
This survey is intended for people living within the city limits of Yakima.
2013 Responses
Structure Fires: 27
EMS: 1,928 
Vehicle Fires: 7
Tech Rescue: 3
Other Fires: 71
HazMat: 10
Motor Vehicle Accidents: 83  
All Other Calls: 796
Total Responses as of April 19, 2013: 2,842